Dealer Program
Become a Dealer of GunFoam's

Pre-designed Products
WHERE THERE'S A NEED, THERE'S AN OPPORTUNITY!
> Pistol sales have been booming for the last several years with no sign of slowing down.
> Buyers are always looking for new products to enhance the safety and storage of their firearms and accessories
> GunFoam dealers provide their customers with a unique and quality solution that delivers that professional and "buttoned-down" feel
> GunFoam pistol inserts are the only foam inserts in the market that come with a Limited Lifetime Warranty


KEY BENEFITS TO BEING AN AUTHORIZED DEALER:
No minimum orders/no large inventory needed

Earn high margins

All Shipping included-no extra costs

Price protection: Amazon can never sell products at a lower price than our Dealers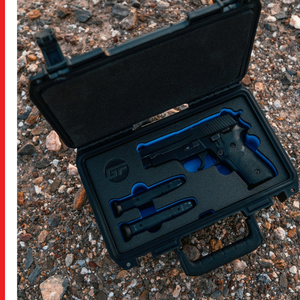 BECOME PART OF OUR GROWING DEALER COMMUNITY:
FILL OUT THE APPLICATION BELOW, AND WE'LL GET THE PROCESS GOING!