GunFoam's Manufacturer Libraries
---
Use GunFoam's Pre-loaded Manufacturer Libraries
Quickly add common pistols and magazines to your foam insert with GunFoam's free library feature.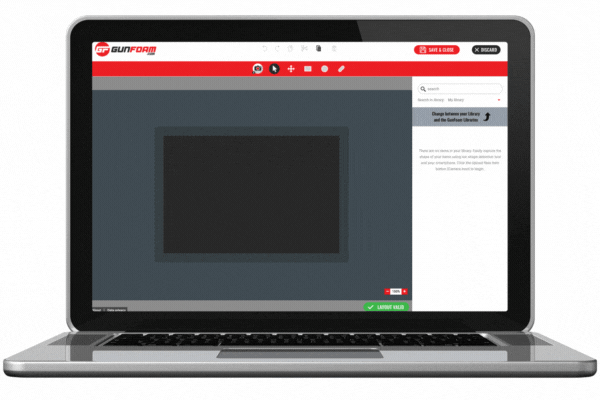 Quick & Simple:
- Start a custom foam project for your case model. (Find Your Case Here)
- When in the Foam Editor, select your manufacturer library.
- Select from over 25 pre-loaded pistol models and then just drag and drop the item right into your foam layout.
Quick Links
How It Works | Available Libraries | Common Questions

How It Works
(Follow these steps to access GunFoam's pre-populated manufacturer libraries in the Gunfoam Editor)
Step 1 - Choose your desired case model and setup (i.e. Foam Only or Case & Foam)
Step 2 - Select your foam color and settings, then click "Create My Foam" to open the GunFoam Editor
Step 3 - Click on the "My Library" drop-down menu below the search bar on the right side of the Editor
Step 4 - Choose a manufacturer and add the desired items to your custom layout
To go back and view any items you have uploaded, select "My Library" in the same drop-down menu.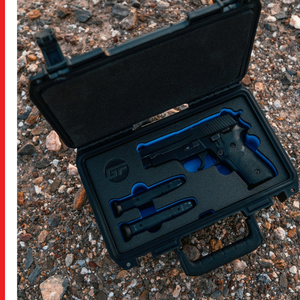 TRY IT OUT AND CREATE YOUR OWN LAYOUT
Start a foam layout and use the GunFoam libraries in the Foam Editor.
Click "Get Started" to choose a case model from our selection:
Active Firearm Libraries:
Here is a list of the available libraries within the GunFoam Editor when you are creating a custom foam insert. We are in the process of adding more items to our existing libraries and adding additional firearm manufacturers.
| | |
| --- | --- |
| | List of Available Libraries by Firearm Manufacturer |
Common Questions:
How much does it cost to access the various libraries?
Nothing, the library feature is free for you to use as you like. You can add any items within the manufacturer libraries to your insert at no additional charge.
What if I don't see my firearm make or model?
We are continually adding to the GunFoam Manufacturer libraries to offer you the best experience.
If you don't see your specific firearm, you can upload your items directly to the GunFoam editor with just your smartphone. To start, click the "Upload New Item" button in the custom foam editor.
How do I see the items I have uploaded?
To go back to your own library and view only the items you previously uploaded, select the "My Library" option in the drop-down menu.
Please Note - When using the Manufacturer Libraries in the GunFoam Editor, always confirm the model, generation, and magazine type. If you have any questions, please don't hesitate to contact us by email or phone.