Get A Custom Foam Insert for Your Savior Guitar Case
---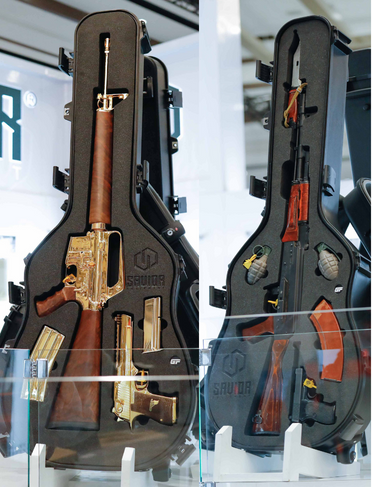 Level up your guitar case by:



CUSTOMIZE YOUR FOAM:
Get a foam insert made to fit your exact firearm(s) and accessories.
Plus, all inserts are CNC milled from high-density cross-linked polyethylene foam to provide ultimate durability and protection.
HOW IT WORKS & WHAT YOU NEED:
---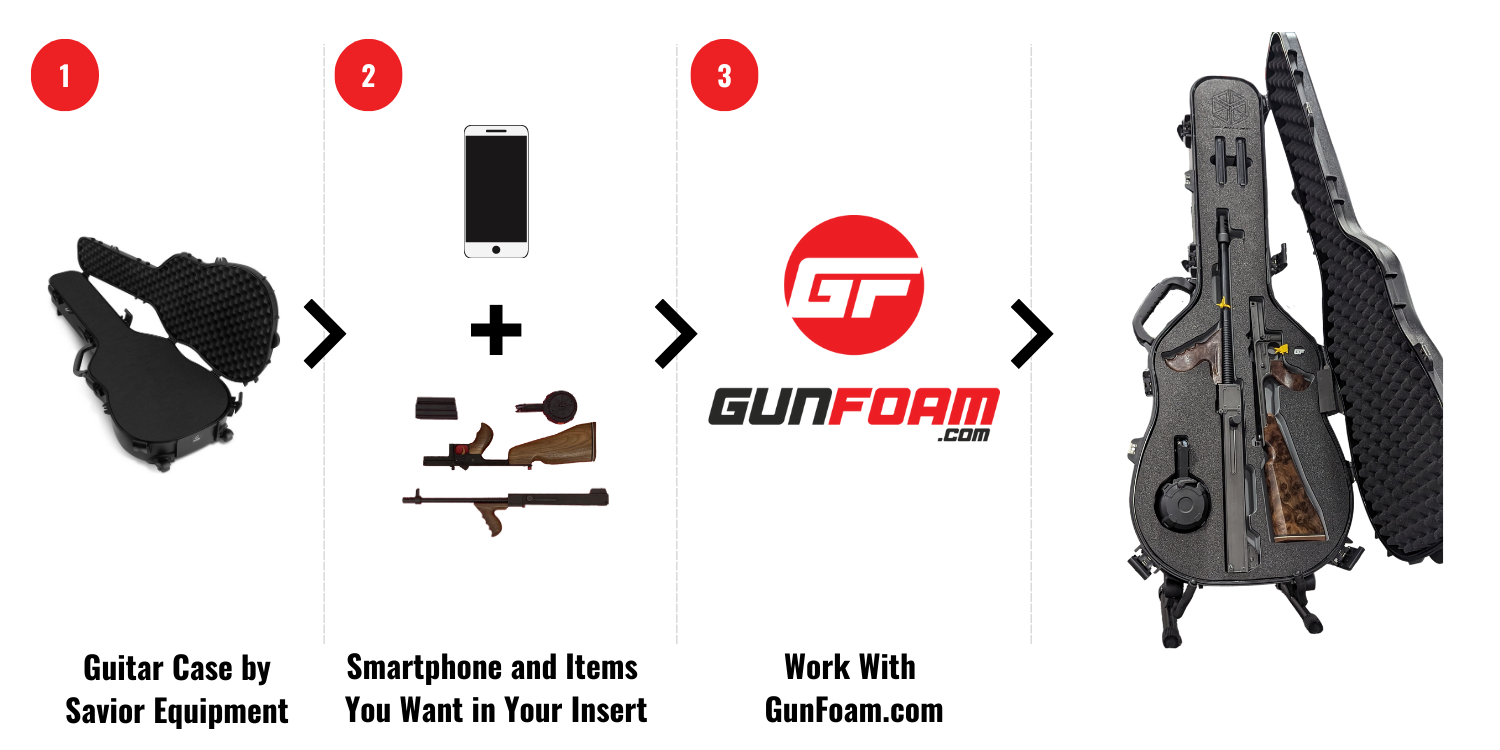 LET'S GET STARTED!
---
Call (844) 486-3626 or email info@gunfoam.com for direct support. Work with a GunFoam team member who will help you upload and design your foam insert.

--- or ---

Jump in and customize your layout online yourself. Upload your items to the GunFoam Editor with just your smartphone and position each item in the exact orientation you want in your case. Be sure to watch our How-to video for key instructions.
YOU ARE IN CONTROL WITH GUNFOAM!
---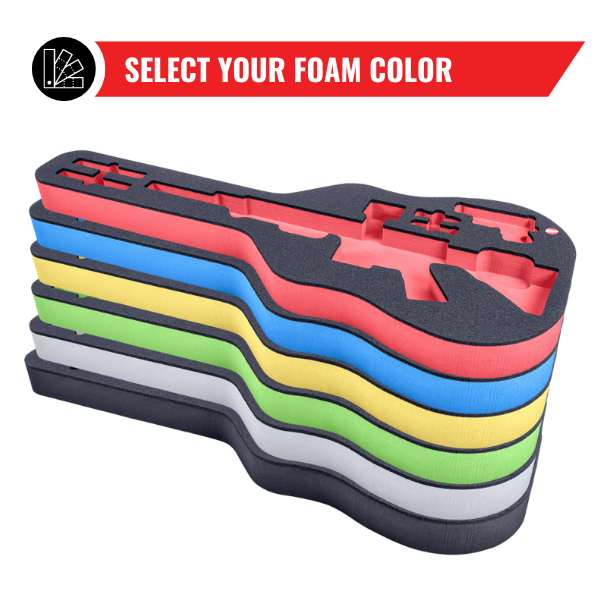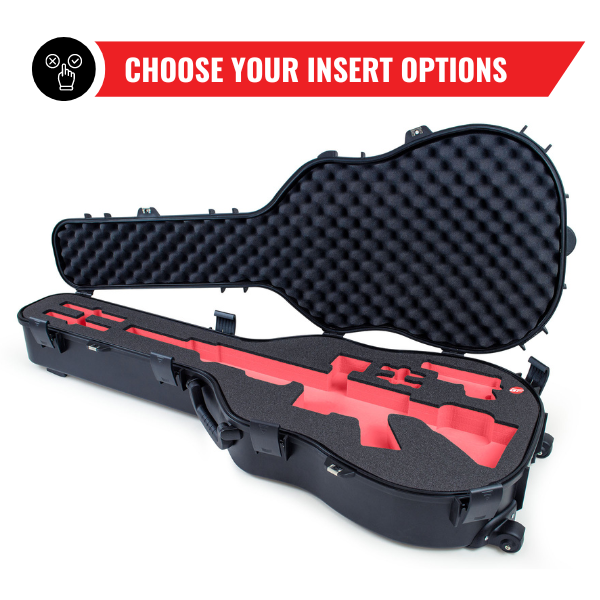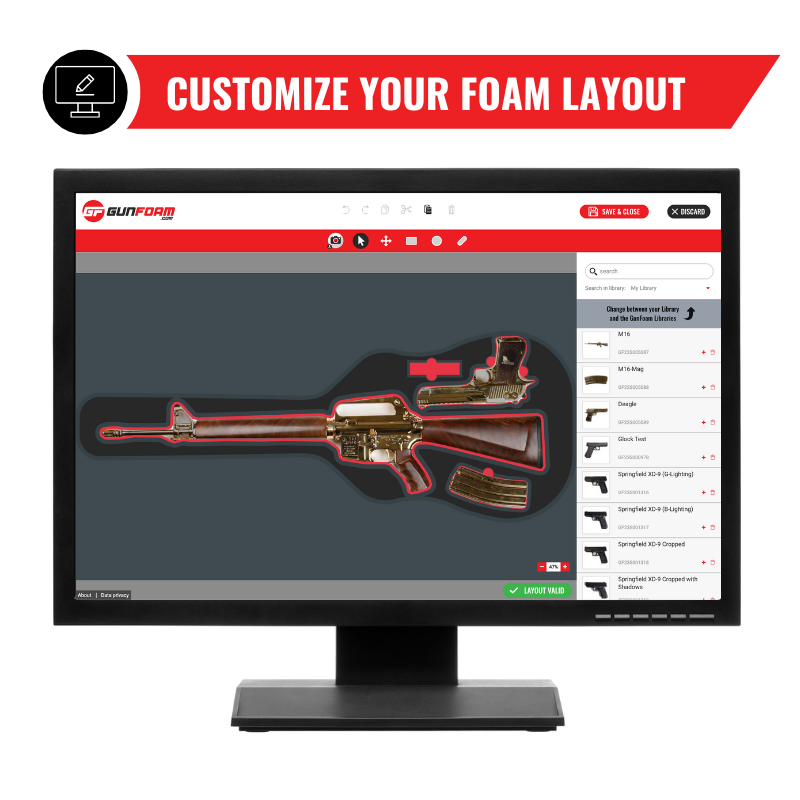 Call 1-844-GUNFOAM (486-3626) with your questions or to get started working with a GunFoam team member.