Cookie preferences
This website uses cookies. Some cookies are necessary for the technical operation of the website and enable the website to function correctly. These cookies are always set. Other cookies optimize the performance and features of the site and are used for direct advertising or to facilitate interaction with other websites and social networks. These cookies are only set with your consent.
These cookies are necessary for the basic functions of the shop.
All Cookies for Foam Editor
Customer-specific caching
These cookies are used to improve the user experience.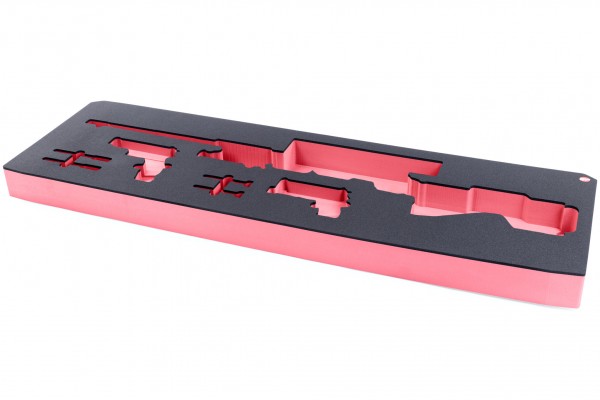 Order No:
PV-V800-FO-RED-NL
Pelican Vault V800 Custom Foam Insert Only
How to Use
The GunFoam Editor
Watch Video
Create Your Own Layout
+$0.00
Click Create My Foam to open our Foam Editor where you will upload your firearm and accessories to design your custom foam free of charge.
Product Details
WORLD CLASS QUALITY, FIT & FUNCTION
GunFoam.com foam inserts are CNC routed from high-density cross-linked polyethylene foam for the ultimate level of professional grade protection.
1

Custom CNC routed pockets provide a perfectly contoured fit for each item in the insert.

2

Durable oil and solvent resistant 1/4" laminate top layer.

3

Finger holes and grips for easy item removal.

4

Colored base layer with the perfect balance of durability & and softness for shock reduction.

5

Perfectly contoured to fit the Pelican Vault V800 case.

6

Embedded GunFoam GF logo coin.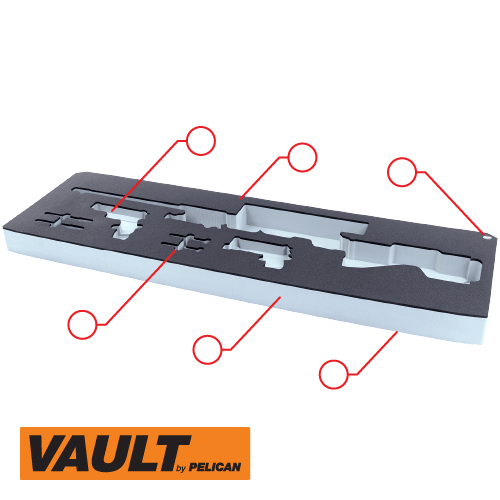 Professionally bonded aircraft mechanic grade cross-linked polyethylene foam Waterproof,...
more
Pelican Vault V800 Custom Foam Insert Only
Professionally bonded aircraft mechanic grade cross-linked polyethylene foam
Waterproof, non-corrosive, will not damage finish on weapons
No off-gassing, no dust or particles, will not break down over time
Guaranteed to perform as designed for as long as you own your firearm. See the GunFoam Warranty.
| | |
| --- | --- |
| Foam Dimensions (L x W x D): | 53.29" x 16.29" x 4.25" |
| Laminate Thickness: | 0.25" |
| Base (Color) Thickness: | 4.00" |
| Total Thickness: | 4.25" |
| Laminate Density: | 2.8 lb/cf |
| Base (Color) Density: | 2.0 lb/cf |
Related links to "Pelican Vault V800 Custom Foam Insert Only"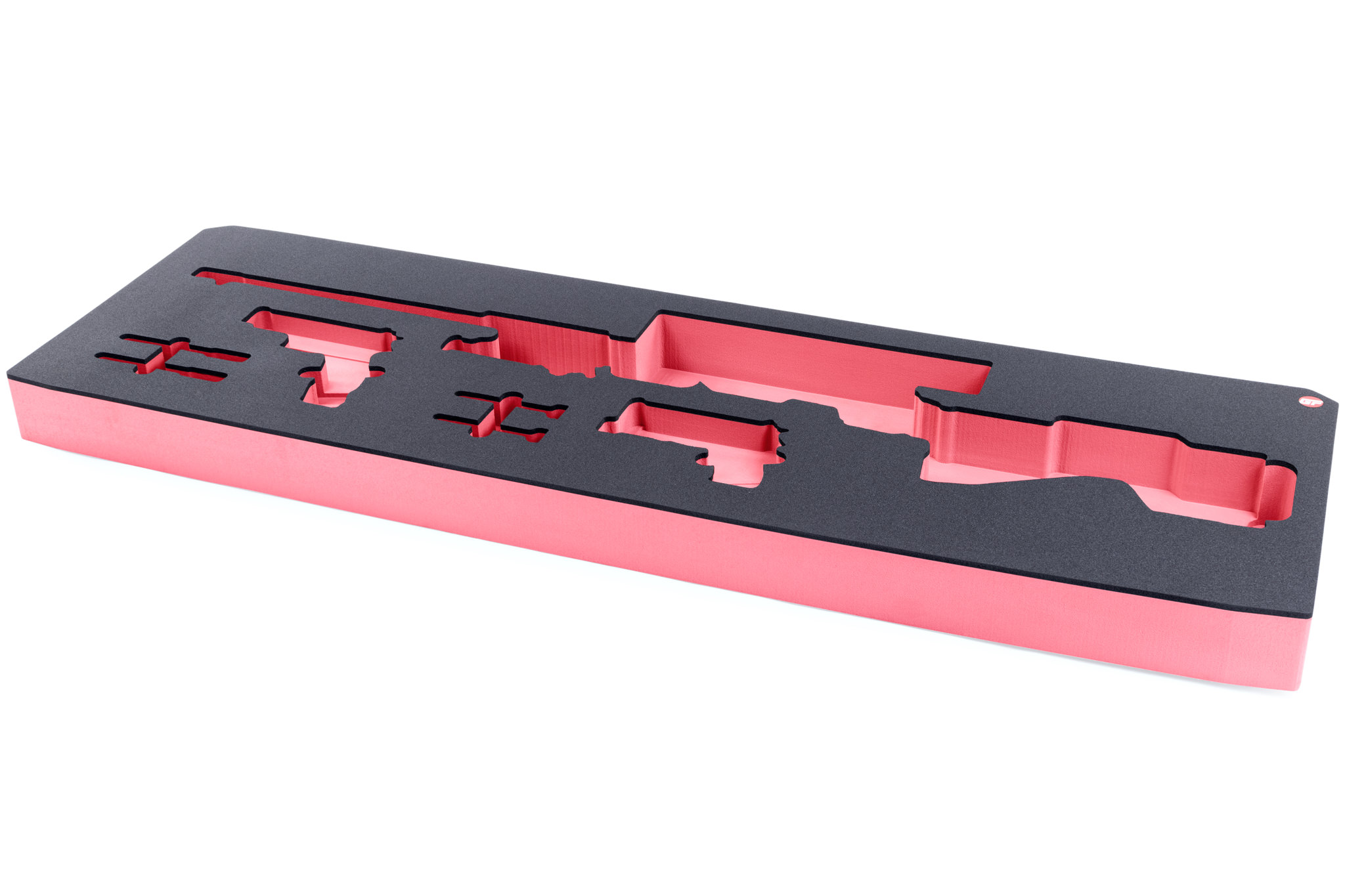 5 Stars

100 %

4 Stars

0 %

3 Stars

0 %

2 Stars

0 %

1 Star

0 %
From:
James Freeman
On:
22 Jun 2023
THE EPITOME OF CUSTOM MADE FOAM CASE INSERTS AND CASES FOR TRANSPORTING AND PROTECTING YOUR FIREARMS.
I bought a Pelican Vault V800 rifle case from my local sporting goods store. I watched YouTube videos on how to make a cutout trying to achieve a clean custom look. I proceeded to cutout the tracing of my rifle on the foam and the end result did not look satisfactory to my standards. After doing a Google search for custom foam cutouts, I found GunFoam.com. I was skeptical on using them due to a lack of reviews that I could find but thought that I would go ahead and give them a try. I was surprised how easy it was to contact them and get a quick response regarding how to use their website and how to photograph and upload pictures for the layout. I was informed by Mike not to use the phone app but to use my laptop / computer for optimum performance while uploading photos and laying out the rifle design. While working on my layout, I ran into an issue where I was in the middle of the layout design and I couldn't figure out how to navigate the site so I sent an e-mail to customer support and was surprised at how fast of a response I received. It was Marie at customer support and she got me taken care of and I was able to compete the layout and order the foam insert without any further issues. After completing the layout and placing the order, I was contacted by DJ who has been in constant contact with me throughout the process to verify my needs and confirming measurements. He even sent me a prototype of the completed insert in an email of my layout to see if anything needed to be corrected and to check for any errors. DJ has been in constant contact with me throughout the process giving me updates and informing me of the status of my order. He even contacted me by email and phone to find out how I felt about the finished product. I Love the custom made rifle insert that was made for me! This is my first custom made rifle case insert that I have ordered and received and I am working on ordering two more. I could not be in better hands. I cannot express just how grateful and proud I am of my custom made rifle insert and how pleased I am with GunFoam.com! They are truly a great company that is second to none! I cannot recommend them enough!!
From:
Chuck Schoch
On:
29 Nov 2021
Finally a professional way to protect and display guns in cases
I bought a V800 from my local gun shop and then tried my best to cut clean cutouts for them in the foam. I tried everything I could find on YouTube/online for making clean cuts and nothing really gave me look I was looking for. Between the case and the guns in it I had about $8000 into it and the foam looked like a Childs art project. In my searches for away to make better cutouts I stumbled on GunFoam.com. I was skeptical on how easy it was going to be using the app and laying out the case. I did my first case on a Sunday and ran into an issue where I shutdown my computer in the middle of the design layout and couldn't find my design when I logged back in. So I sent an e-mail and figured I could finish it on Monday when they came back to work. Within minutes my phone rang and it was customer support, they got me fixed up and I was able to compete and order the foam. They do an amazing job, everything fit perfectly and is more a work of art than simply a gun case. On subsequent orders both Rafael saw two things that didn't look right and contacted me to verify and in both cases it was an error on my part, so he saved me frustration on two orders. DJ has been in constant contact verifying how I felt about the finished product for each of my orders. Love the product, I have done three cases so far and will absolutely be doing more. GREAT COMPANY !!
WRITE A PRODUCT REVIEW
Evaluations will be activated after verification.
It looks like you are using a mobile device/touch device.

Please revisit this page on your desktop or laptop computer for the best experience customizing your foam.
NOT YET CUSTOMIZED
The custom foam product you have selected needs to be created using the Foam Editor.

Please click the Create My Foam button to customize your foam insert(s) before adding the item to the cart.

ARE YOU SURE?
By resetting the foam, the current layout will be deleted and you will start fresh. Would you like to go ahead and delete your current layout?

Please note: All uploaded items will remain in your personal library.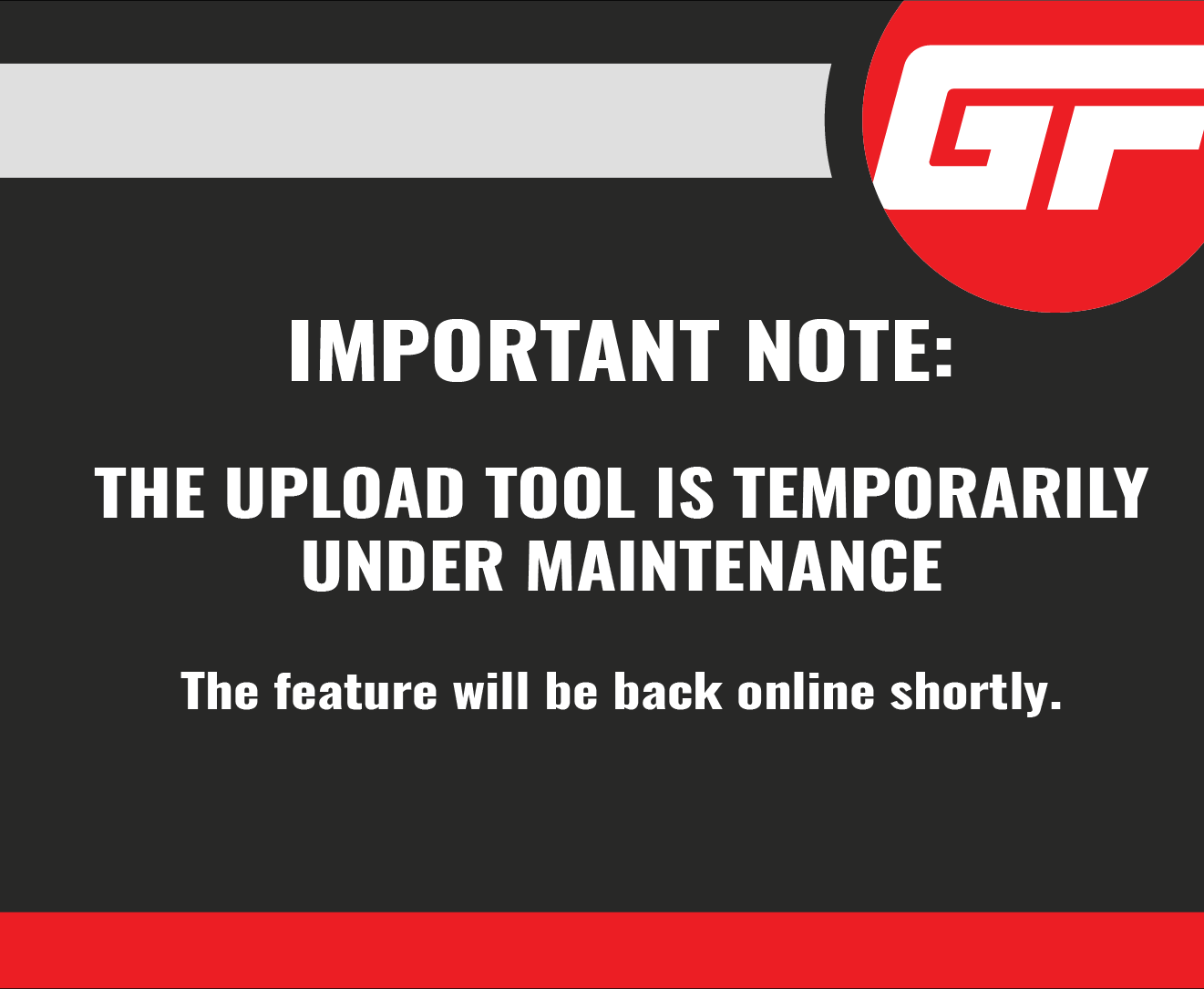 UPLOAD OPTIONS
You cannot upload new items to the editor at this moment. The tool that lets you upload your items to the GunFoam editor is undergoing development work.

Please check back again soon to upload your own items, or you can add pre-loaded items from our Manufacturer libraries found in the right-hand sidebar of the editor.
FOAM LAYOUT CHANGED
It looks like you changed your foam configuration.

Please open and recheck your laser engraving to confirm everything is still in order.